© foyers.photography
Hello
Looking for a band for your wedding, party or corporate event? You've come to the right place. Brides Magazine called us one of the top function bands in the UK, and our corporate client list stretches from Arriva to Virgin
We're often featured on websites and in magazines, but we don't advertise. Every event we do comes from a recommendation, after another great show. Take a look at what our clients say.
We've played with some very famous "guest vocalists" including Robbie Williams, Ant & Dec, Christian Slater and Westlife. We've had some famous names in the audience too, including the Queen and Princess Anne.
Musical Excellence
Ed Dewson isn't just a lead vocalist and front man. He also has a Masters Degree in music, so he knows how to make sure you get the best performance at your event.
Just the right size
Here at Dewson Entertainments, we're always on hand to answer your questions – including at weekends and in the evening. You'll deal with the same person throughout your booking, so they'll know all about your event. And we only have 40 – 50 active bookings at any one time, so you'll never get lost in the crowd.
We'll set you up with your own online profile, so you can Log In and check any details any time. There's also a Chat Live button down at the bottom of your screen, if you need to talk to Ed about anything.
The SERIOUS Hat Band
4-12 Musicians
3 hrs 'live' music
+ disco
You pick the songs
Male lead vocals
[the top hat band]
4-12 Musicians
3 hrs 'live' music
+ disco
You pick the songs
Male lead vocals
Sykes
4-12 Musicians
3 hrs 'live' music
+ disco
You pick the songs
Female lead vocals
Some reviews
Photo courtesy of wedding photographer Ian Martindale

Freya and Jack
Wedding
We loved every song and you couldn't tear our guests off the dance floor if you tried! You were so responsive and reassuring throughout the planning process,which made a big difference, so thank you.
Jones Knowles Ritchie
Corporate Event
Everyone had such a great time – I've never seen so many dancing!

Ernst & Young
007 Party
The band were brilliant on Saturday - please pass on our thanks for three great sets and a thoroughly professional performance. Plenty of sore feet from all the dancing on the bar! We wouldn't hesitate to use / recommend again in the future.
Photo courtesy of wedding photographer Ian Martindale
Friends of Belmont
Charity Ball
The Top Hat Band were incredibly slick - they read the audience really well and made sure everyone danced all night, from the the moment that came on stage. They are all extremely talented musicians and nothing was too much trouble. I particularly want to thank you for being so flexible with our last minute demands, you were an absolute pleasure to work with.
More reviews
Gallery
---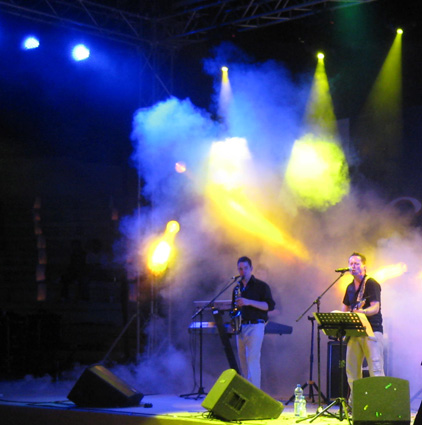 The Crystal Ball, Muscat, Oman
Proud Mary - Tina Turner
Robbie Williams singing with the band
© foyers.photography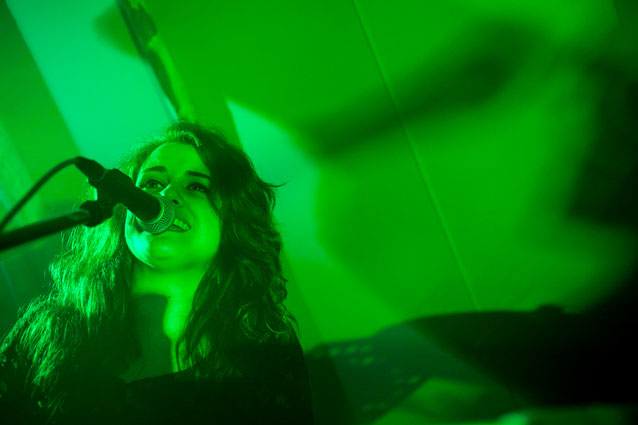 © Dan Bold Photography danbold.com
© Winston Sanders Photography winstonsanders.co.uk
Human - The Killers
© Wedding Photographer Ian Martindale
Dancing in the dark - Bruce Springsteen
More photos videos and audio
Hatband Top 20
Did you know you can let us know which songs you want us to play, and which you'd rather we steer clear of using our Song Chooser?
Here are the 20 most requested songs for 2023.
| | |
| --- | --- |
| 1 | Mr. Brightside - The Killers |
| 2 | Sex on Fire - Kings of Leon |
| 3 | Uptown Funk - Mark Ronson |
| 4 | Don't Stop Me Now - Queen |
| 5 | Happy - Pharrell Williams |
| 6 | Get Lucky - Daft Punk |
| 7 | Living on a Prayer - Bon Jovi |
| 8 | Wake me up - Avicii |
| 9 | Dancing In The Moonlight - Toploader |
| 10 | I Gotta Feeling - Black Eyed Peas |
| 11 | Wonderwall - Oasis |
| 12 | Brown eyed girl - Van Morrison |
| 13 | Don't Stop Believing - Journey |
| 14 | Marry You - Bruno Mars |
| 15 | Shake It Off - Taylor Swift |
| 16 | Sweet Child of Mine - Guns N' Roses |
| 17 | Moves like Jagger - Maroon Five |
| 18 | Sweet Home Alabama - Lynyrd Skynyrd |
| 19 | Pompeii - Bastille |
| 20 | I'm A Believer - The Monkees |
And ones we're most often asked to steer clear of...
| | |
| --- | --- |
| 1 | Boyfriend - Justin Bieber |
| 2 | The Fox (What Does the Fox Say?) - Ylvis |
| 3 | Y.M.C.A. - Village People |
| 4 | Close To You - JLS |
| 5 | Fight For This Love - Cheryl Cole |
More songs
Contact Us
---
0845 838 5191
Prices and availability